Message
Surprise! Moving! Smile!
Our company, was originally a car dealer and its export section was started independently and became FINE TRADING JAPAN
The name, FINE TRADING JAPAN came from the phase"fine trading from japan".
We selected the words "from Japan" but it does not mean all are made in Japan.
In fact, we had exported not only Japanese cars but also many BMW, Volkswagen and other German Cars.
We believe the most important thing is to deliver our goods to our customers with Japanese hearts.
This policy is inherited to our corporate philosophy such as we call SMS(surprise, Moving, Smile)
From the beginning, we kept sending these messages to our customers as below.
Find Your Dream Car!
Thank you for choosing us.
We hope to have another Fine trading with you in near future.
We have givin high priority to sell car parts since 2008 based on the fact
that the number of the export business are increasing,
Therefore we figure that the customer's interest has been shifted from car itself to car parts and accessories.
We try to respond to the demand so will keep our eyes on the world market and listen to our customers voices.
We promise you can find our hearts "Surprise! Moving! Smile" in all of our products all the time
This is our mission of FINE TRADING!
Our goal is still some distance away.
We will deliver all kind of vehicles not only automobile with our hearts to all over the world.
Please expect FINE TRADING JAPAN forever.
FINE TRADING JAPAN Co. ltd.
CEO. Teizo Narumi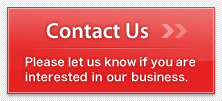 Our Activities
We develop genuine car accessories which can fulfill customer preferences.

We contribute to the sustainable development of society through our business activities. (Japanese page)